Welcome to Phoenix East Aviation, Inc.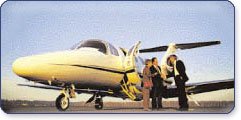 We would like to take this time to offer you some of the many reasons why Phoenix East Aviation, Inc. is a great place to get an aviation education.
Phoenix East Aviation (PEA), Inc. is an approved FAA Part 141 & 61 flight school that has self-examining authority. What this means to you is that not only does the FAA approve our training syllabus but they put their stamp of approval on PEA as a school. Additionally, our own employees give you the FAA flight exam here in the school. The FAA evaluates and reevaluates our employees to make sure our flight exams meet their standards. In the end, this saves you time and money. Additionally, we are one of the few schools in the United States to have special FAA approval on a Commercial "train to proficiency" course. Again, the FAA has given us their stamp of approval for this special course designed to save you time and money.
Our location in Daytona Beach means you can fly all year round. Our location on the airport gives a quick access to all runways, which means you get in the air faster to start your training. We also have 4 additional non-controlled airports, which surround Daytona Beach, which give you additional opportunities to supplement your training environment.
Great weather, easy access, convenience, and a great training environment are important to your success in training.
We are an accredited school through the Accrediting Council for Continuing Education and Training (ACCET).
 The Accrediting Council for Continuing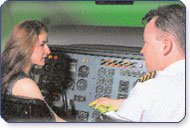 Education & Training (ACCET) is a voluntary group of educational organizations affiliated for the purpose of improving continuing education.
"The essential purpose of the accreditation process is to provide a professional judgment as to the quality of the educational institution or program(s) offered, and to encourage continual improvement thereof." Accreditation is the process by which the ACCET Accrediting Commission grants public recognition to an educational institution which has voluntarily submitted to an evaluative comparison with established qualifications and standards, both upon initial application and periodically thereafter. ACCET's function is focused upon educational quality; the continuous assessment and improvement of educational practices; and assistance to member institutions in the improvement of these practices within their programs.
For military veterans, we have the approval from the Veterans Administration (VA). The VA will pay you back up to 60% (Chapter 30 G.I. Bill) of your flight tuition! We help our veterans make sure they can get all their paper work in to the VA properly so they can enjoy their educational benefits and start getting back their money!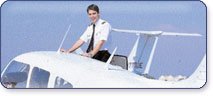 We offer a quality education to U.S. and international students.
 Half of our of our student body are students from other countries. This cultural diversity offers all of our students a wonderful opportunity to meet and know people from other parts of the world—some places they never heard of! In an effort to support educational and cultural diversity, Phoenix East Aviation, Inc. (PEA) is authorized by the Department of Homeland Security to issue the M-1 student visa form (I-20) for those students who wish to go to school and obtain an aviation education.
Additionally, PEA is authorized by the Department of Homeland Security to issue the F-1 student visa form (I-20) for those students interested in pursuing a full professional training program. In this program, students will go through a complete professional pilot training program, which will take them from having no experience all the way through the Commercial license with Instrument and Multi-Engine Ratings, and then continue training for the Certified Flight Instructor and Certified Flight Instructor Instrument Rating.
Lastly, Phoenix East Aviation, Inc. (PEA) has an abundance of housing available to fit your taste and budget. Short term and long-term accommodations are available. We can help find your own place or share with other students. We will help you find the place that is right for you.