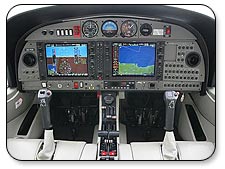 Whether your goal is to fly for a major airline, for a corporation or to upgrade your flying skills, the flight school you attend will play a vital role in the fulfillment of those ambitions. With over 800 flight schools in the U.S. alone, selecting the right school for you is important, especially if your goal is a professional career as a pilot.
Learn from commercial pilots: Phoenix East is a nationally accredited aviation school, one of the few independent flight training academies in the U.S. PEA is accredited by the Accrediting Council for Continuing Education Training (ACCET).
Courses Offered
Professional Programs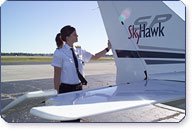 PROFESSIONAL PROGRAM I
 - Instrument, Upset Training, Commercial, Multi-Engine, CFI, CFII, Glass Cockpit training.
PROFESSIONAL PROGRAM III
 - Similar to Professional Program I, Program III emphasizes multi-engine training. Most single-engine time is replaced by advanced multi-engine instruction.
Other Courses
If you are interested in attending flight school and want more information on Phoenix East Aviation and these Pilot Training Courses Contact Us.
College Credit
Students attending Phoenix East Aviation can work toward an aviation degree.
Credit for flight training can be applied towards an Associate in Science and/or Bachelor Degree in Professional Aviation, Aviation Technology, Aviation Management or a Masters Degree in Aviation Management. Degree programs are available online with the listed schools.
Embry-Riddle Aeronautical University
Utah Valley State College
Everglades University
International Students
If you are an international student, Phoenix East is approved by the U.S. Department of Homeland Security to offer the M-1 Student Visa form (I-20) and the F-1 Student Visa form (I-20). The F-1 Student Visa allows you to gain practical experience in the U.S. by working for compensation for up to 12 months (Upon acceptance and approval for the work authorization from the Department of Homeland Security).
Phoenix East Aviation can help you become a pilot. Contact PEA now for more information on pilot courses and programs and starting dates.
For admissions call 1-800-868-4359.
From outside of the U.S. call +1-386-258-0703.
Click here for more international student information.