F.A.R. Part 141
Flight Schools can hold a F.A.R. Part 141 designation only if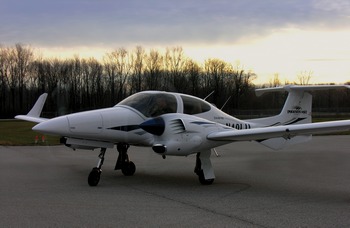 the Federal Aviation Administration (FAA) approves the school and training syllabus. With strict adherence to FAA standards, the quality of student performance is measured through progressive flight exams during training (phase checks). All training is documented and maintained to FAA standards.
Professional flight instruction is Phoenix East's specialty. We offer complete and comprehensive training, designed for the professional, career-minded pilot. A proven curriculum with excellent instruction provides the foundation for a successful career in aviation. In fact, Phoenix East operates similar to most major airlines and corporate flight departments in training techniques. The result is a more proficient, thoroughly-trained pilot. The instruction is complete, professional, safe AND provided at a lower cost than most other schools.
F.A.R. 141 PROFESSIONAL PROGRAM I: Instrument, Commercial, Multi-Engine, CFI, CFII, Glass Cockpit training.
F.A.R. 141 PROFESSIONAL PROGRAM III: Similar to Professional Program I, Program III emphasizes multi-engine training. Most single-engine time is replaced by advanced multi-engine instruction.
F.A.R. Part 61
For students with flight experience or ground school, FAR 61 can give you credit toward a license or rating.
Many pilots do not fit into a set flight training course or program. Whether you are a Private Pilot with 60 hours or a Commercial / Instrument Pilot with 3,000 hours, your time and experience are very valuable and save hundreds of dollars towards your next rating or certificate. Phoenix East differs from other flight schools for such a pilot: We spend that extra time with you to evaluate your logbook and create a program that is cost-effective. Our qualified staff of professionals carefully evaluate your experience and design a program specific to your needs. These programs are extremely helpful when converting military and helicopter experience to a fixed wing rating.We also work with many countries to convert their licenses to F.A.A. requirements. Through such a custom program, you gain proficiency with precise training, targeted to your needs, which results in time and money saved.